Jump-start your SAT prep this summer!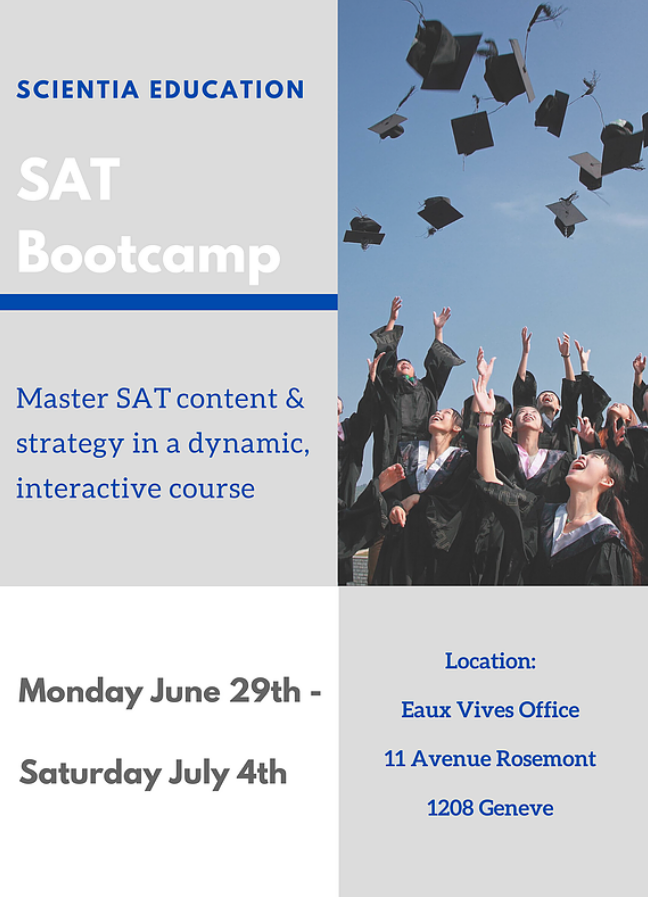 Our SAT Bootcamp is a great way to jump-start your prep or do an intense SAT strategy review. SAT Bootcamps are intense – but also dynamic, engaging  and fun. We cover all content, strategies and techniques students need to master the SAT. ​
Daily schedule: 10 am to 4.30-5 pm (includes brief morning and afternoon breaks and a lunch break)​
The course is limited to 6 students. ​
1400 CHF   *refer a friend and receive 100 CHF off​
Bootcamp students receive:
Our textbook – SAT 'Book of Knowledge'
30+ hours of lessons
2 practice tests during the course (and optional diagnostic test)
Unlimited practice tests at our offices after the course. ​
Contact us for more information or register below.